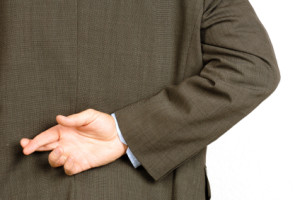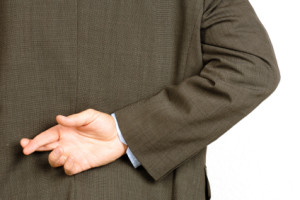 News flash: A substantial number of workers who call in sick … aren't sick. While you recover from the shock of this disclosure, check out CareerBuilder's new research on employees' sick day usage — including the most bizarre excuses employers have ever heard.  
According to the CareerBuilder survey, 38% of employees have called in to work sick when they're feeling well in the past year, up from 28% last year.
Of the employees who called in over the past year, 27% said they had a doctor's appointment (a similar proportion said they just didn't feel like going to work), 26% said they needed to relax, 21% said they needed to catch up on sleep and 12% blamed bad weather.
But that dull stuff isn't why you're reading this post, right? You're looking for the crackbrain excuses employees have offered to explain their absences. So here they are:
Employee claimed his grandmother poisoned him with ham.
Employee was stuck under the bed.
Employee broke his arm reaching to grab a falling sandwich.
Employee said the universe was telling him to take a day off.
Employee's wife found out he was cheating. He had to spend the day retrieving his belongings from the dumpster.
Employee poked herself in the eye while combing her hair.
Employee said his wife put all his underwear in the washer.
Employee said the meal he cooked for a department potluck didn't turn out well.
Employee was going to the beach because the doctor said she needed more vitamin D.
Employee said her cat was stuck inside the dashboard of her car.
Cold-weather call-ins
The most popular months for employees to call in sick continue to be December (20%), January (15%) and February (14%), on par with last year's survey results. And while less than 1 in 10 employees (9%) say they have ever faked being sick during the holidays, those that do most often say it's to spend time with family and friends (68%), while others wanted to holiday shop (21%) or decorate for the season (9%).
Unnecessary lies
Of the 52% of employees who have a Paid Time Off (PTO) program that allows them to use their time off however they choose, 27% say they still feel obligated to make up an excuse for taking a day off  (compared to 23% last year), and many of them are relatively new to the workforce. Of these employees who have a PTO program, 32% of those ages 18-34 say they still feel obligated to make up an excuse, compared to 20% of those 55 and older.
On the other hand, some feel they can't afford to use a sick day, even when they're ill. More than half of employees (54%) say they have gone into work when sick because they felt the work wouldn't get done otherwise. Further, nearly half (48%) say they can't afford to miss a day of pay, up from 38% last year.
'The man' is watching
While most employers claim to trust their employees, one in three employers (33%) have checked to see if an employee was telling the truth after calling in sick this year, compared to 31% last year. Of these employers, asking to see a doctor's note was the most popular way to find out of the absence was based in truth (67%), followed by calling the employee (49%) and checking the employee's social media posts (32%).
More than 1 in 5 employers (22%) has fired an employee for calling in sick with a fake excuse, an increase from last year (18%).
To keep an eye on questionable behavior, employers are going online. Thirty-three percent of all employers have caught an employee lying about being sick by checking their social media accounts, and of those, 26% have fired the employee.
The national survey was conducted online by Harris Poll on behalf of CareerBuilder, and included 3,321 full-time workers and 2,326 hiring managers and human resource professionals across industries and company sizes.


For more HR News, please visit: Poisonous pork, cosmic messages and dumpster diving: Weirdest sick-day excuses

Source: News from HR Morning